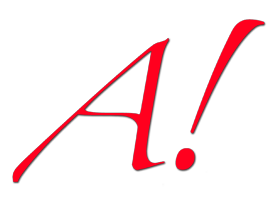 ABOUT US
Aaha Media is a full service marketing agency that specializes in the implementation and execution of innovative and highly creative advertising campaigns. Using the power of high-traffic marketing events, digital media, and social networks, Aaha Media is your one stop solution to guaranteed results!

We build complete marketing events from start to finish, designed specifically with the particular client in mind. The atmosphere of an Aaha Event is unlike anything the consumer has experienced. Picture the energy of a rock concert, the eye candy of a car show, the high-powered visuals of a movie theater, and the power of your company's image all rolled into one!

In addition to our events, we effectively integrate Social Networks such as Facebook & Twitter into each marketing plan. Aaha Media strives to be on the cutting edge of making each campaign an interactive experience which can be designed to reach the masses or target a specific audience.

We also specialize in state-of-the-art Digital Signage at marketing events as well as in high-traffic locations to ensure that the clients message is delivered in a timely and eye-catching manner.